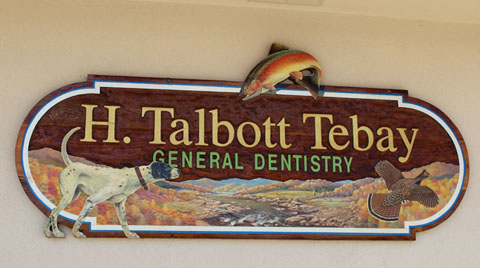 You'll love H. Talbott Tebay DDS & Associates' convenient location.
Few places compare with the beauty of West Virginia. The city of Vienna, located on the banks of the Ohio River, is no exception to the expectations. With its rich, varied history, beginning with its humble start as a 5000 acre settlement awarded to Dr. Joseph Spencer, for his involvement in the Revolutionary War, to the present day, which boasts a population of about 11,000, this city is an example of the elegance and grace the South holds in imagination. The population is rich and diverse for such a small city, and it manages to retain a gentile, small town atmosphere and community.
Of course, the residents of Vienna, WV need health care services perfect for their active lifestyles. Dr. Tebay and his team are conveniently located in Vienna to provide dental care and services for the entire family. From pediatric dentistry, to take care of the little ones' developing dental health, to bridges and dentures for his older clientele, and everything in between, Dr. Tebay and his staff work diligently to provide the best, up to date care for his patients. Call for a consultation appointment and learn more about what this experienced, friendly dental clinic can for you and your family in Vienna, WV.
Location
VIENNA
Address
1301 Grand Central Ave
Vienna, WV 26105

Phone
Office: (304) 295-8282
Fax: (304) 295-8331
Email
Office Hours
Monday 8:00am - 7:00pm
Tuesday to Thursday 8:30am - 5:00pm
Friday 8:30am - 12:00pm

Doctor is in from 1pm-7pm on Mondays. 8am-8pm Receptionst is Available.