H. Talbott Tebay, DDS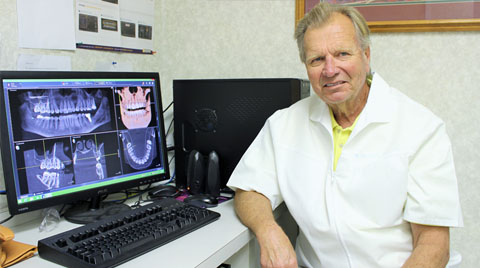 The office is the vision of Dr. H Talbott Tebay DDS who has been practicing in Vienna WV since 1973. He is a graduate of West Virginia University School of Dentistry where he received his Doctorate of Dental Surgery Degree. He is a former Major in the US Army and Vietnam Veteran where he was awarded The Bronze Star. He completed his residency at William Beaumont Medical Center and received pre- specialization training in Oral Surgery techniques. He has completed post graduate courses in Implantology, Bone –grafting, orthodontics, TMJ and CEREC technology. Dr. Tebay is certified in Conscious Sedation. He is committed to the treatment and care of his patients and is devoted to the continued mastering to the latest dental techniques. He is a Lifetime member of the American Dental Association, The West Virginia Dental Association and The Blennerhassett Dental Society. He holds dental licenses in West Virginia, Wyoming and New Mexico. He is a Clinical Assistant Professor at West Virginia University. He is member of the Shriners Association and the Masons. When not devoting time to his patients and dental practice he enjoys spending time at his vacation home in Key West Florida, boating, fly- fishing, and hunting with his bird dogs.
H. Talbott Tebay DDS
Matthew D. Stump, DDS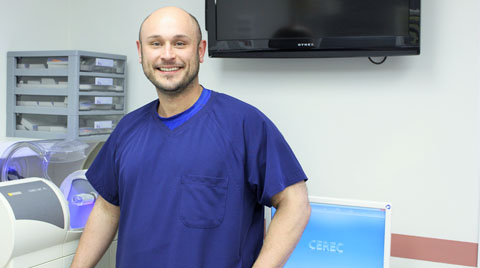 Dr. Matthew Stump is a native of Charleston, WV. Dr. Stump attended West Virginia University where he studied Biology and then obtained his Doctor of Dental Surgery degree from the West Virginia University School of Dentistry. Upon completion of dental school Dr. Stump entered the Periodontal and Dental Implant Preceptorship Residency Program at West Virginia University. Dr. Stump completed his residency in May 2012 and entered private practice in Charleston, WV where he focuses on Comprehensive, Cosmetic, and Implant Dentistry.
Dr. Matthew earned his Diplomate Status within the International Congress of Oral Implantologist. The awarding of the diplomate status is the highest honor a professional society such as the ICOI can bestow on a dental professional involved in oral implantology. Dr Stump is the first practitioner in the state to earn this designation.
Dr. Stump is a Clinical Assistant Professor at West Virginia University. His professional affiliations include the American Academy of Implant Dentistry, Academy of Osseointegration, ITI (International Team of Implantology), the ADA (American Dental Association), the AGD (Academy of General Dentistry), West Virginia Dental Association, and the Kanawha Valley Dental Association.
Dr. Stump enjoys spending time with family and friends, golfing and Dr. enjoys traveling domestically and abroad.
H. Talbott Tebay DDS
Jacqueline H. Stump, DDS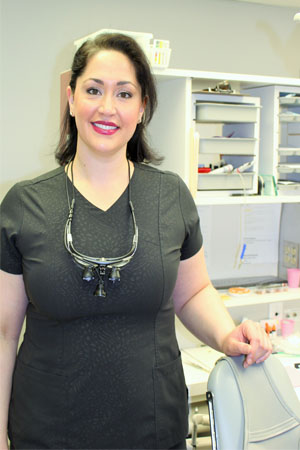 Jacqueline Stump was born and raised in Charleston, West Virginia. She completed her undergraduate studies in biology and chemistry at The University of Miami, Coral Gables, Florida. She then attended West Virginia University School of Dentistry, graduating with a Doctorate of Dental Surgery degree in 2012. After graduating dental school she had the privilege to train and work with her two uncles and brother in private practice in her hometown of Charleston.
Dr.Jacqueline is committed to mastering the latest in dental techniques and innovations. Dr. Jacqueline is a member of the American Dental Association and the Academy of General Dentistry. She is a Clinical Assistant Professor at West Virginia School of Dentistry. As an associate member of the American Academy of Facial Esthetics and the American Academy of Cosmetic Dentistry she is dedicated to the highest levels of education and excellence in field of total facial esthetics.
H. Talbott Tebay DDS
Emily Chow, DDS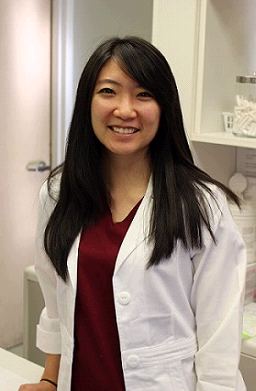 Dr. Emily Chow is a cosmetic and general dentist. She is dedicated to providing gentle and highest quality dental care. As someone who has suffered from dental phobia as a child, she understands and values the importance of providing patients a comfortable environment where dental needs are attentively taken care of. She attended West Virginia University, where she completed her undergraduate studies and graduated as Summa Cum Laude and University Honors Scholar with a Bachelor of Science degree in Biology. She then continued her education at West Virginia University School of Dentistry and acquired her Doctorate degree in Doctor of Dental Surgery.
Dr. Emily is a member of American Dental Association and Academy of General Dentistry. She believes in the idea of being a lifetime student and is devoted towards expanding her education and hands-on training to the most up to date dental research. As a part of H Talbott Tebay DDS, Dr. Emily is excited and privileged to serve the community.
Aside of Dentistry, Dr. Emily enjoys serving at her Church. Her passion also includes music, she plays the piano and violin and loves a soothing melody at the end of a long day. Dr. Emily and her husband are big foodies and pet lovers. They often take their puppy, Enzo, to dog friendly restaurants after exploring areas to hike.
H. Talbott Tebay DDS