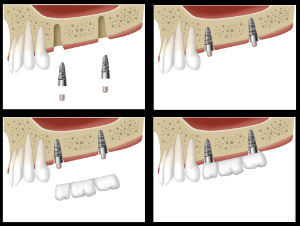 Teeth Whitening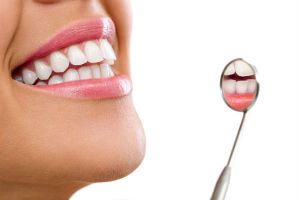 Today's teeth whitening treatments are so easy, convenient and affordable that they've become a regular part of everyone's beauty routine. If you haven't tried one yet, you'll be happy to know that you have plenty of choices. For the fastest, most dramatic results, consider laser teeth whitening. Laser teeth whitening treatments take just an hour and can whiten teeth up to 10 shades. If you're the do-it-yourself type, an at-home teeth whitening kit might be right for you. These professional grade teeth whitening kits produce excellent results over a longer period of time. They can be purchased from your dentist or over-the-counter, but for best results, it's recommended that you always consult with a dentist before trying any over-the-counter teeth whitening system.
Phillips ZOOM! Whitening
If you're pressed for time but still want the best that teeth whitening has to offer, ZOOM! whitening could be perfect for you. With ZOOM! whitening, bright, white teeth can be yours in about an hour. Using light activated whitening gel, ZOOM! whitening is fast, safe and more effective than take-home whitening kits. Whether you're a busy professional, have a special event coming up or just want a smile boost, ZOOM! whitening is great for just about everyone.
Smile Makeovers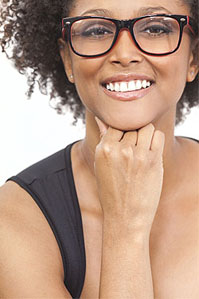 Tired of masking your smile because you don't like the way your teeth look? A smile makeover can be a big boost to your confidence and self-esteem. With a total smile makeover, chipped teeth, cracked teeth, gapped teeth, crooked teeth, stained teeth and gapped teeth can be completely transformed into the smile of your dreams. This is done through a combination of restorative and cosmetic dental treatments, including white fillings, cosmetic dental bonding, porcelain veneers, cosmetic dental crowns, dental braces, dental bridges
 and dental implants.
Porcelain Veneers
Years ago, smile makeovers involved multiple dental treatments over a period of several months. That's no longer the case, thanks to porcelain veneers. Porcelain veneers are ultra thin shells made of translucent porcelain that can be bonded to your teeth for cosmetic purposes. Extremely versatile and durable, porcelain veneers are an excellent option whether you want a total smile makeover or need to cover a chipped tooth, mask a cracked tooth, or close gaps between your teeth. They require little to no prepping and can often be applied in just one dental visit!
(Botox) Juvederm / Cosmetic Fillers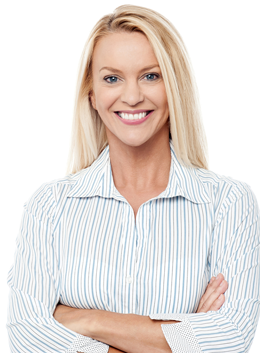 Are wrinkles, sagging skin, and facial lines starting to bring you down?
Now you can rejuvenate your skin and turn back the clock with Botox® and Juvéderm®!
As you age, your skin loses tone, volume, and elasticity. Everyday actions such as laughing, smiling, and frowning can create deep facial creases and lines, making you appear older and tired. Now we have treatment options to minimize lines, wrinkles, and sagging skin. With Botox® and Juvéderm® you can take years off your face in just a short treatment session!
Botox® is a nonsurgical treatment that smoothes moderate to severe worry lines, crow's feet, and laugh lines. Made of purified protein, this FDA-approved treatment effectively reduces the activity of the muscles that cause ageing facial lines. Botox® is administered through quick and comfortable injections, and results last up to four months!
Juvéderm® is used to plump sagging skin and smooth smile lines and nasolabial folds. Juvéderm® is FDA-approved, and made of the naturally occurring substance hyaluronic acid. After just a few comfortable, quick injections, you'll immediately see younger, fresher looking skin.
Why do so many Vienna patients choose Dr. Tebay & Associates for Botox® and Juvéderm®?
Painless Procedures
The number one question that patients ask us about skin rejuvenating treatments is "does it hurt?" We're happy to report that Botox® and Juvéderm® treatments are easy and painless. Dr. Tebay & Associates utilize gentle injection techniques to ensure your comfort.
Erase Years in Just Minutes!
Fresher, younger-looking skin may be closer than you think! Our team generally completes Botox® and Juvéderm® procedures in under 20 minutes. These efficient treatments can make you look ten years younger, and you won't have to suffer through an extensive recovery period post-procedure. You can get the treatment you want and get on with your life—enjoying younger-looking skin right away.
Natural Results
Using experience and training, our doctors achieve beautiful, natural-looking results using Botox® and Juvéderm®. You'll benefit from a conservative approach and knowledge of facial nerve pathways, muscles, and blood vessels—we erases wrinkles and plumps skin without the dreaded "freeze face" effect.
Cosmetic Dental Bonding
Cosmetic dental bonding is a versatile and affordable way to improve the appearance of chipped teeth, stained teeth and gapped teeth. As one of the most conservative cosmetic dentistry treatments around, cosmetic dental bonding requires little to no prepping and preserves most of the natural tooth structure. And it's fast, too! Dental bonding usually takes just one visit to complete.
Invisalign®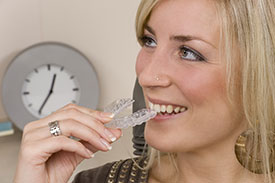 Everyone's talking about Invisalign® braces, and for good reason. Invisalign® braces have completely transformed the way we think about and experience dental braces. With Invisalign® braces, there's no worry about metal brackets and wires that are uncomfortable and unattractive. Invisalign® braces include a series of clear plastic aligners that are virtually invisible and completely removable. You can eat what you want, drink what you want, and brush and floss more thoroughly to keep your dental health in top shape!